November 30, 2020
Back
A sense of hope as the future emerges through inculturation
John 10:10 "I have come that you may have life and have it to the full".
As our world is everchanging with the challenges of living in a global society, how do we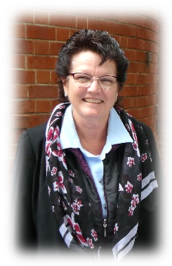 develop communities which reflect cultural diversity?  The opportunities of interculturality provides new ways for us to live the gospel message.  Culture being multifaceted and inclusive of Education, Healthcare, Social Class, Migration Experience, Language, Family Structure, Family of Origin are all part of life, especially in the Region of the Southern Cross and our global society.
The many needs of children living in world poverty gives rise to address the issue of the uneven distribution of wealth in the context of the principles of Catholic Social teaching being viewed in the light of Laudato Si, Pope Francis encyclical.  When working with Australian Catholic University and the people of Timor Leste, inculturation and child poverty was of utmost importance.  This was the key way to inform the development of Train the Trainer (TTT) Health programs for clinic staff and village health volunteers.  This program continues to operate effectively today from Baucau Clinic Timor Leste.  In previous years Sr Monica Whelan was recipient of ACU Vice Chancellor's Award for Outstanding Community Engagement along with all those associated with ACU Barefoot Nurses TTT Timor Leste.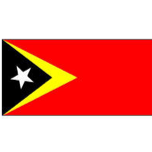 Our LCM Spirit continues to be shared with the Timorese people as our LCM Region has a partnership with St. Paul de Chartres Sisters in Suai, Timor Leste for the Palliative Care Program.  Timor Leste has a population of approximately 1.2 million people many who suffer due to the lack of services for health and education.
Today, in Australia concerns for our Aboriginal and Torres Strait Islander peoples remains in the forefront as we welcome their many gifts and talents.  These people live in all States and Territories of Australia, sharing their Spirituality and Culture throughout our Land and enhancing our nation.
As Mary Potter wrote:

"We were founded in God's Church not simply to nurse; that is an addition.  But we were founded to extend God's Kingdom on earth by making Mary reign over the hearts and souls of people and by striving in every way within our power, to help them in their last moments."  Writings of Venerable Mary Potter
Living the LCM Spirit today occurs in many and varied ways.  My experiences of ministry being in education and healthcare has given the privilege to be with people from several different nationalities.  Whether it be sharing community prayer, visiting the sick or working in Region Leadership, our LCM Spirit, Spirituality, Charism touches the hearts of people, especially those in need.
Sr Monica Whelan LCM