November 30, 2020
Back
Hospital Outreach in Tonga
As Corona Virus Pandemic has continued to spread, Tonga has been blessed to be COVID 19 free.
Visits to people in hospital has been restricted and everyone must take part in completing a medical questionnaire by the doctors and nurses to ensure health safety.  This has continued to occur outside the hospital in a tent before being allowed to enter.  Family Visitation has been reduced to one person instead of two people.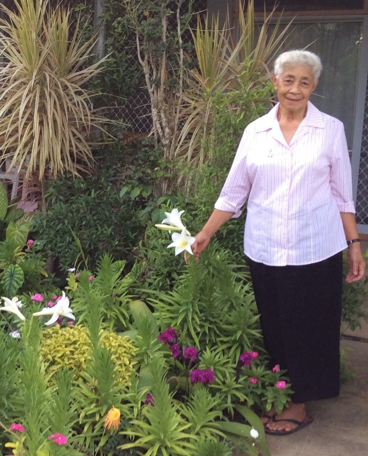 I am fortunate to have the freedom to carry out the LCM Charism for the suffering and dying people at the hospital.  I experience being present at the bedside to listen with love to these people.  I listen to what is shared with respect and continue to pray for them.  I pray for the alleviation of pain and suffering.  This assists the person to be united with Mary and her Son Jesus, the Master of all life.
As I depart, I have the image of the person showing peace and a smile of appreciation from a grateful heart.
Sister Veisinia Ha'ungatau.
"EVERY SOUL WE COME IN CONTACT WITH WE MUST INFLUENCE FOR GOOD."
(BRIDES OF CHRIST)